St James the Martyr Upholland & Rivington Hall Barn Wedding Photography for a wet and windy Lancashire wedding
Our first visit to this Lancashire ancient barn venue. On the edge of the wild Lancashire countryside and wild it was, with rain in copious quantities! But we had a proper Lancashire bride and groom who weren't afraid of a drop of the wet stuff, so in to the wilderness we went – well the gardens at least :) As our first visit for Rivington Hall Barn wedding photography we were definitely baptised in the Lancashire 'sun' hopefully this has earnt us some good karma for our next visit!
Bridal prep back home amongst the cuddly toys
So I think this was the most cuddly toys ever in a bridal prep situation we've been in! Jen was back on home turf, as they now live in London. Sat amongst reminders of her past, present, a love of all things Disney and the rest, let the chaos commence! In between all the cuddly toys were dotted five of Jen's closest girl friends. Chris her bridesman hid away from the chaos of hair and make-up in the safe zone with dad and brothers downstairs!
Historic church wedding
Jen's family church was the personal and historic setting for the legal part of the day to take place. St James the Martyr church in Upholland a church with lots of history. The last hanged highway man is unofficially buried there, a higgledy-piggledy medieval glass church window and all based on an old priory were just a few of the facts I learnt whilst there! Anyway back to the present day…Matt and his entourage had arrived in plenty of time, as did all their guests each having a reassuring hug for the very nervous groom. The rain had come early. Everyone dashed into the church for shelter from this early March 'spring' weather. A perfect wedding ceremony ended as was intended with these two now as Mr & Mrs……The rain as not intended was still trying it's best though. This being Lancashire and a hardy lot, we did manage to get everyone outside for one big photo and a confetti storm on the steps of this gorgeous church.
Rivington Hall Barn wedding reception
A drive through the Lancashire countryside, our fair share of giant puddles and we all arrived at Rivington Hall Barn. Inside everyone enjoyed the cosy atmosphere amongst the giant Saxon beams, brought into the 21st century with fairy lights galore! Jen donned her wedding wellies, special cloudy umbrella in hand and we were ready for whatever the weather had in store! Jen & Matt were just themselves, laughing, joking, enjoying every minute of their time together, not much for us to do except capture it all. Jen looked very the part of ethereal bride with her flower crown, long hair and wedding dress adding up to a very medieval look – perfect for both historic venues really. Into the night the party continued with more hugs, lots of smiles and flurries of dance floor action.
Congrats to Jen & Matt, who made our job so easy by just being their merry selves :)
Rivington Hall Barn wedding photography by Pixies in the Cellar • Home • Prices & Contact • Blog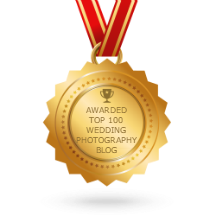 Proud to be included in the best 100 wedding photography blogs  2017, according to Feedspot :)
Venue: Rivington Hall Barn – thanks to all the staff here who were great and we even got a lovely cup of tea too.
Flowers: Campbell's Flowers
Cake: Little Cherry Cake Company Wow – amazing cake!